A city known for meaty dishes including buffalo wings and beef on weck probably doesn't seem like it'd be a haven for plant-based eaters. Despite that, Buffalo earned top marks on WalletHub list, "2017's Best Cities for Vegans & Vegetarians" and came it at #16.
Vegetarians and vegans in Buffalo are met with countless options at area restaurants, including various plant-based takes on the buffalo wing. Vegetarian restaurants in the city run the gamut of a small greasy spoon (that also operates a food truck) all the way up to plant-based fine dining. Besides dedicated restaurants, many city favorites have interesting vegetarian options like garbanzo tots. Restaurants with vegetarian and vegan dishes weren't the only ranking factor.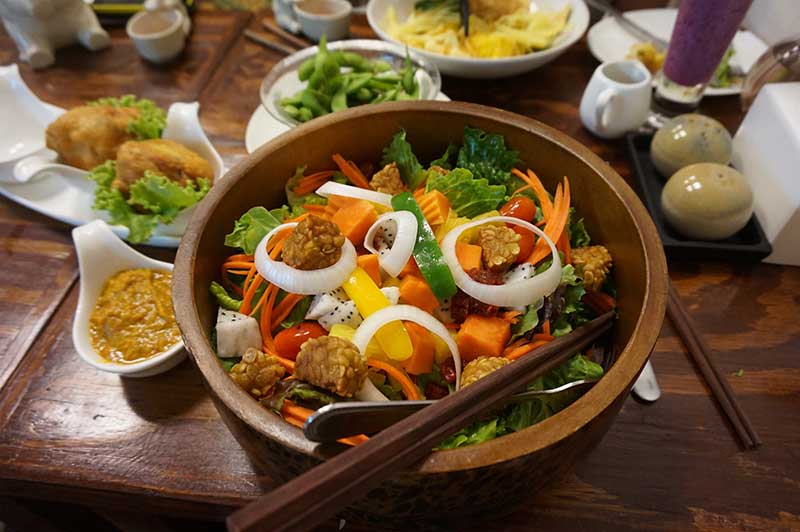 Affordable and accessible vegetarian foods and produce plus lifestyle factors like vegan/vegetarian festivals and the percentage of vegan or vegetarian ordered on GrubHub (over the national average) were also taken into account. Buffalo's grocery stores such as Wegman's and the Lexington Co-Op offer plentiful vegetarian foods and have affordable produce prices. Farmers markets around the city have made accessing fresh fruits and vegetables easy for all of its residents. There is even the annual WNY VegFest held in Delaware Park.
More Information About The Ranking
The 100 largest cities in the US were analyzed by WalletHub for their vegan and vegetarian-friendliness. Points were awarded in three categories, "Affordability", "Diversity, Accessibility, & Quality", and "Vegetarian Lifestyle". They were broken down into individual factors like "Cost of Groceries for Vegetarians", "Share of Restaurants Serving Vegetarian Options", and "Vegetable & Fruit Consumption". Other cities on the list included Portland, OR, Los Angeles, CA, and Washington DC.
The number one spot? New York City, of course. Buffalo scored higher than New York City in "Affordability", but came in just behind it at #9 in "Vegetarian Lifestyle".
Source:
WalletHub – 2017's Best Cities for Vegans & Vegetarians