On Saturday, September 15, you're invited to the Fall Festival at Reinstein Woods! This year's theme will be "Sustainable Earth," promoting the simple ways we can protect our environment. Read on to see what you can find at the festival, from nature walks to recycled crafts, and much, much more!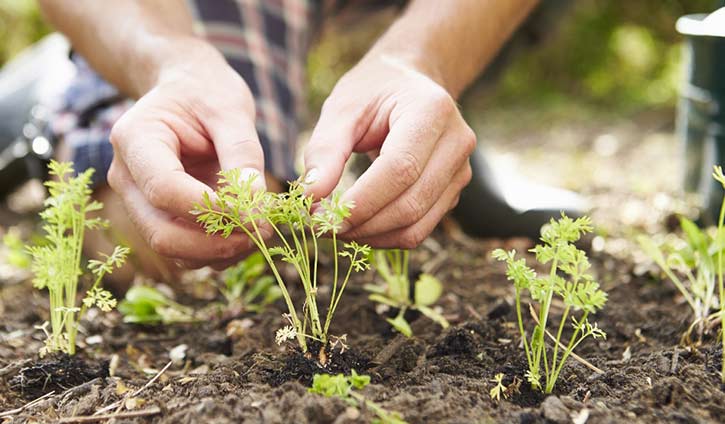 Pitching In for the Planet
From 10 AM to 4 PM, visitors of all ages will have fun learning about sustainability. The 18th Annual Reinstein Woods Fall Festival, located at 93 Honorine Drive in Cheektowaga, invites you to explore exhibits, make eco-friendly crafts, and enjoy the great outdoors. "Living sustainably is something we all want to achieve, but often don't know how," said Reinstein Woods Center Director Meaghan Boice Green in a statement. "This festival is a fun way to explore everything from recycling to water conservation to creating a wildlife-friendly yard."
Among the day's many activities is a family scavenger hunt, encouraging visitors to learn about some of the thirty nature and environmental organizations represented at the festival. Meet live animals at exhibits from Messinger Woods, SPCA Wildlife Department, and Earth Spirit, then head over to the observational beehive for tips on attracting pollinators to your yard.
Throughout the day, guests can get inspired, turning invasive pond lilies into works of art or taking an interpretive walk guided by Erie County Park Rangers. Plus, hear helpful water conservation tips from a Buffalo Niagara Waterkeeper, purchase your own rain barrel, or try your hand at a fly fishing simulation.
Kids will have a blast learning about the environment at the "Eco-Tinker" activity zone, or watching special presentations and shows including:
How detector dogs solve environmental crimes, presented by Environmental Conservation Police Officer Hunt and K9 companion Bear,
"The Job of a Forest Ranger" with Smokey the Bear, and
Mama Earth's interactive musical show.
And don't forget to grab a treat at Boy Scout Troop 500's food stand! When you're done, you can compost your leftovers and recycle any food containers at the Zero Waste Station.
Need to get rid of your dead alkaline batteries? Collect them up and recycle them at the festival! Do you have an old t-shirt you can't part with? You can convert it into a reusable shopping bag. Donated shirts will be provided as well, so you don't have to go home without a handy tote of your own. After all, there's no better way to learn about sustainability than to put your recycling skills into practice!
For more information on the festival, call (716) 683-5959 or visit online at reinsteinwoods.org/events/fall-festival-2.