The Saratoga / Capital Region Is Your NY Destination for History, Entertainment, Great Dining & Attractions!
The Saratoga and Albany Capital Region is diverse -- blending ultra-modern, arrow-straight skyscrapers, an egg-shaped theater and ornately capped cathedrals and elegant Victorian mansions from centuries past.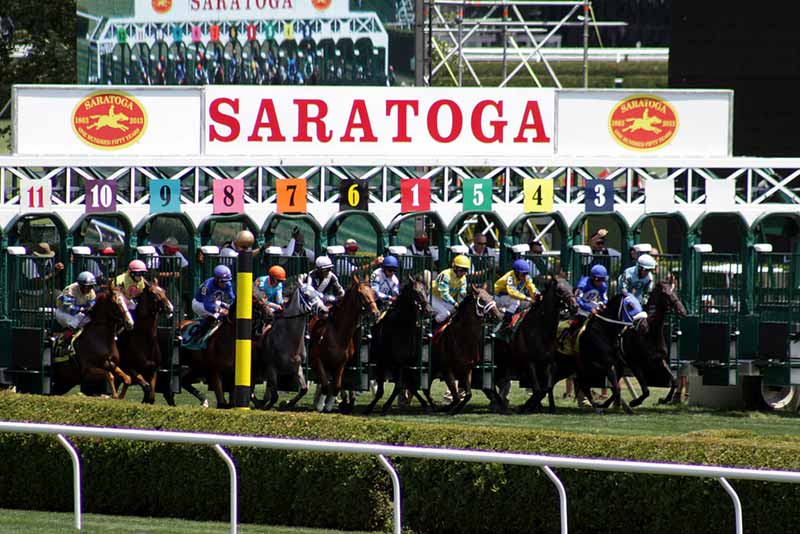 New York State's capital city has roots reaching back over 300 years, but its feet are planted firmly in the present as a governmental, educational, commercial and cultural center. Walking tours in Albany, Schenectady and Troy explore restored neighborhoods, cobblestone streets, striking architecture and numerous museums. Wondering where you can find area lodging? Search for Albany hotels close to all the action!
Saratoga Springs is a unique city of thrilling racetracks, bubbling mineral springs and world-class music and ballet, all set in a charming Victorian atmosphere. Nearby, tour the Revolutionary War battlefield at Saratoga National Historical Park, and the historic downtown area of Greenwich, set along the banks of the Batten Kill. The region offers an exciting mix of history, culture, sports and performing arts all surrounded by the tranquil beauty of its forests and farms - rural landscapes worthy of a painter's brush. Bucolic Washington County is famed for being the home of Grandma Moses.
Make your New York vacation destination the Capital-Saratoga region! Find great events, attractions, activities, lodging and dining!
Regional Cities