Discover the Breathtaking Beauty of the Thousand Islands Region in Upstate NY!
Nearly 2,000 enchanting islands dot a scenic 50-mile stretch of the St. Lawrence River in northern New York. This area, officially known as the Thousand Islands region, is a water wonderland, featuring a wide range of water activities and exhibiting breathtaking beauty.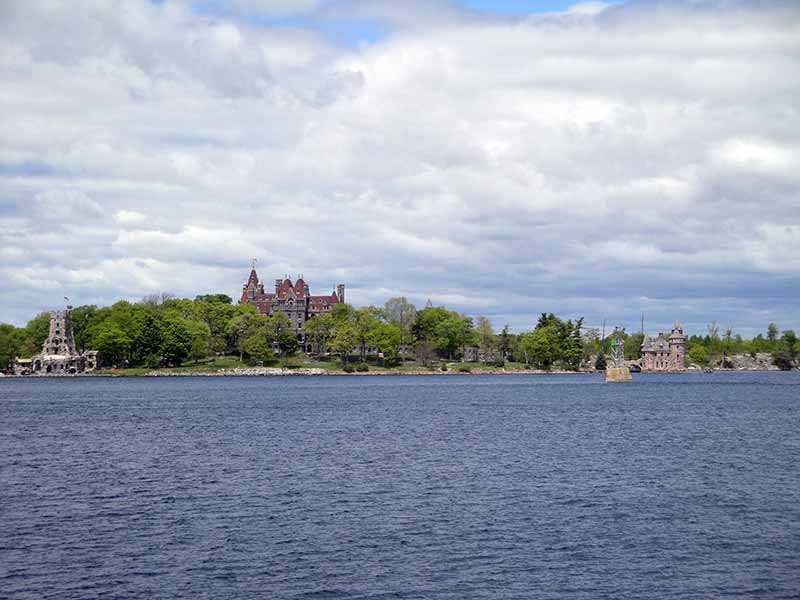 Visitors love to take a stroll along the region's sandy beaches or go for a swim in the beautiful St. Lawrence River. Many enjoy diving deep into the river to admire the remains of sunken ships. The clear waters make the St. Lawrence River one of the best fresh-water shipwreck diving sites in the world.
In addition to the mighty St. Lawrence, numerous smaller rivers in the region provide excellent canoeing, fly fishing and whitewater rafting opportunities.
Boating and sailing are also very popular pastimes in this beautiful region. Vacationers are invited to take a relaxing boat tour around the Thousand Islands region and take in the dazzling beauty of this marvelous area as they cruise along the sparkling lake past charming villages, ancient lighthouses and a romantic castle on a heart-shaped island.
The Thousand Islands region is a romantic honeymoon place or lovers' getaway, and its many museums, historic landmarks and attractions make it an ideal vacation spot. Offering plenty of great food, attractions and fun, the Thousand Islands region is a destination worth visiting. And with a diverse selection of hotels and lodging options, there should be no trouble finding a great place to stay.
Regional Cities