Nestled right in the middle of the state near Utica you can find Turning Stone Resort Casino, a casino that has been consistently recognized for its top-notch gaming. However, Turning Stone goes so far beyond being a typical casino, and it's officially been honored for not only the gaming, but for all the additional activities and amenities the casino offers.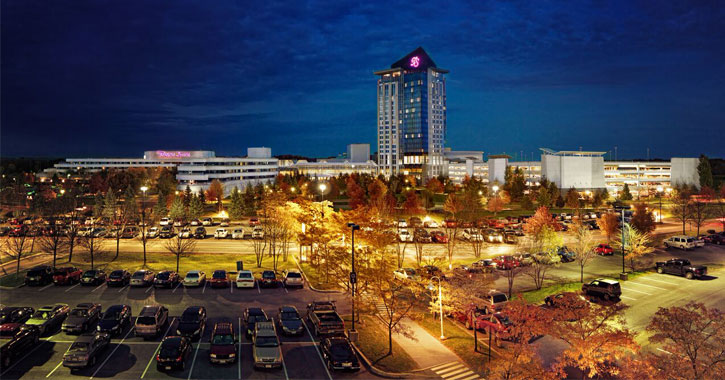 The Best Gambling & Games
Turning Stone was named the Best Gaming Resort in New York State for 2017 by Casino Player Magazine, a prestigious authority in the gaming industry. In fact, Turning Stone was awarded 16 of the Best of Gaming awards, including Best Overall Gaming Resort.
The casino has also been acknowledged as having the Best Table Game Tournament, Best Poker Tournament, Best Blackjack, Best Craps, Best Live Poker, Best Dealers, and Best Roulette.
Beyond Gambling
Also in 2017, Turning Stone received three Forbes Travel Guide Four Star Awards and three AAA Four Diamond Awards for the amazing amenities and excellent service. The 2017 Certificate of Excellence by TripAdvisor went to Turning Stone, as 95% of all reviews on TripAdvisor have been "excellent" or "very good."
TS Steakhouse and Wildflowers restaurants on site have each been honored with the Wine Spectator Award of Excellence from Wine Spectator Magazine. The fantastic golfing opportunities have also been recognized, earning Golf Digest's 2017 Editors' Choice Award for Best Travel.
Experience Turning Stone for Yourself
Turning Stone's property consists of 3,400 acres of prime gaming facilities, more than 20 restaurants and dining options, three championship-level golf courses, two nine-hole courses, four hotels, an RV park, two spas, a 5,000-seat arena, a cabaret-style showroom, and several nightlife options, such as their popular Lava nightclub.
Whether you're a huge gambling buff, a golf fanatic, or you're looking to dance the night away, Turning Stone undoubtedly has something for everyone. With the numerous awards they've received you can be sure you'll be in great hands on this trip!