Great news, nature lovers! On June 14, the DEC announced the completion of a brand new viewing platform in Pharsalia Woods State Forest. Part of Governor Cuomo's Adventure NY Initiative, the latest upgrade invites new and returning visitors to experience the natural beauty of Central New York.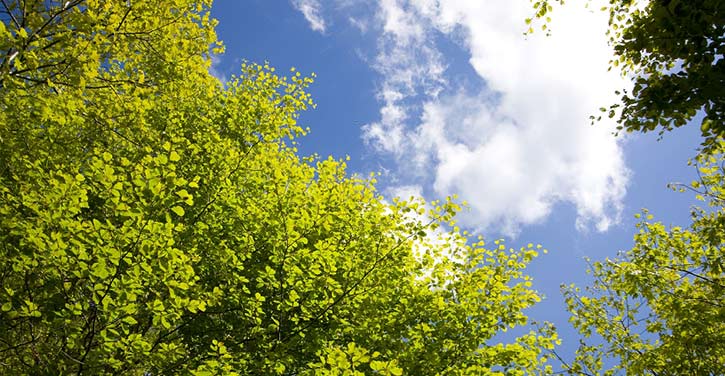 About the Project
The viewing platform, located in Plymouth's Pharsalia Woods, overlooks the 25-acre Round Pond wetland complex. From the sheltered observation point, visitors can observe protected plants like the carnivorous pitcher plant, as well as wetland birds like the rare sandhill crane. For Pharsalia Woods' importance to the preservation of native bird species, the National Audubon Society has designated the state forest as an Important Bird Area.
Funded through the State's NY Works Program, the improvement project also features a 150-foot accessible boardwalk, leading from the parking lot through mature forest and wetland to the viewing platform. The completion of the $50,000 project makes it easier for visitors of all ages and ability levels to enjoy the Woods.
"The newly completed accessibility improvements invite visitors with mobility impairments to enjoy the unique natural surroundings and outdoor recreation opportunities at Pharsalia Woods," said DEC Region 7 Director Matthew Marko in a statement. "With these upgrades, and dozens of others across the state, we welcome all New Yorkers and visitors that want to get outdoors and experience the state's peerless natural resources."
More than 75 projects are planned for the next three years through the Adventure NY Initiative, including improvements to youth camps and environmental education centers, boat launches, duck blinds, and hiking trails throughout the state. More information on the initiative can be found at dec.ny.gov.
About Pharsalia Woods
The Pharsalia Woods State Forest, a 9,000-acre area in the towns of Plymouth and Pharsalia, offers year-round outdoor recreation like hiking, biking, fishing, kayaking, and skiing.
In addition to the latest accessibility improvements, Pharsalia Woods and the Bullthistle Hiking Club opened a 1.5-mile blue loop trail in honor of National Trails Day, and the Galena Growlers Composite Mountain Bike Team is now working on reclaiming and maintaining former snowmobile trails for multiple use. Soon, even more recreational opportunities will be available from the Round Pond parking area.
Sadly, Pharsalia Woods was damaged by tornadoes in 1998 and 2011. More than 1,500 acres of trees were damaged or uprooted as a result. After fallen trees were harvested for timber, the damaged lands were replanted or allowed to regrow naturally. Now, beautiful conifer and hardwood can be seen growing along the Nine Mile Truck Trail through the forest interior.
Learn about Pharsalia Woods State Forest on the official DEC website at dec.ny.gov/8147.html.