On Saturday, August 18, you can go behind the scenes at Hanford Mills! At the Hanford Mills Museum, Catskill Center Members can take a tour to see how hydropower works, learn about the history of the Mill, then explore the Museum's brand new exhibit. Read on to see how you can participate!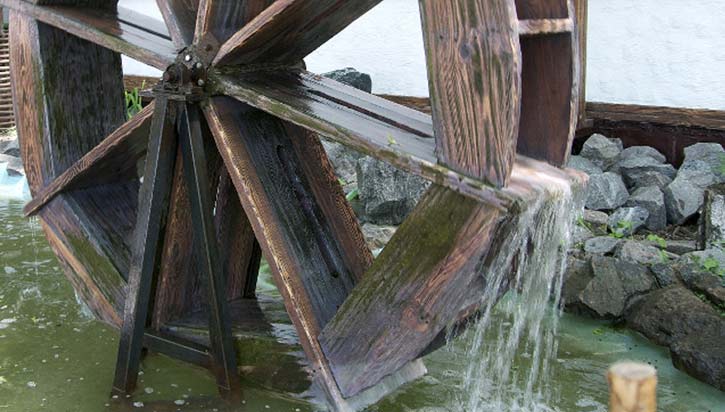 Take a Tour of Hanford Mills
In operation since 1846, Hanford Mills began providing electricity to East Meredith in 1898. Harnessing energy from Kortright Creek, the Mill continued to power the town until its closing in 1967. Thankfully, with the help of the Catskill Center, it was able to re-open as a museum later that year.
Today, the Hanford Mills Museum is recognized on the State and National Registers of Historic Places, and according to a recent press release, the upcoming tour "will honor [the Mill's] long history by welcoming members of the Catskill Center."
Museum Operations Manager Robert Dianich will lead the special event from 10 AM to 12 PM, taking you behind the scenes of the Mill's power generation and operating complex. Learn all about the restoration and operation of Hanford Mills' renewable hydropower generation equipment, including its water wheel, water turbine, and steam power plant.
After the tour, why not spend your day at the Museum? Enjoy its new exhibit, discover the Learning Lab, take a stroll down the rail trail, and visit the picturesque Mill pond.
How to Participate
Participants should pre-register for the Hanford Mills tour by 4 PM on Friday, August 17. To do so, email cccd@catskillcenter.org or call 845-586-2611.
Located at 51 County Route 12, East Meredith, New York, the Hanford Mills Museum is open every Wednesday to Sunday through October 14. The tour will be the second of four education programs as a part of the Catskill Center's Member Program Series. To join the Center, email jmogelever@catskillcenter.org, visit catskillcenter.org/support, or call 845-586-2611.
About the Catskill Center
By bringing together the arts, education, and environmental protection, the Catskill Center for Conservation and Development supports their mission to "foster… the environmental, cultural, and economic well-being of the Catskill region." Guided by an all volunteer board of directors from around the State, the non-profit has advocated for conservation in the Catskill Park and surrounding region since 1969. To learn more about the Catskill Center, visit catskillcenter.org.