Thinking of visiting the Catskills this summer? Three stunning natural attractions are now part of Catskill Center's 2019 steward season. While exploring Kaaterskill Falls, Platte Clove, or Peekamoose Blue Hole, meet the stewards who will be on-hand to welcome you and educate you on how to reduce your footprint while enjoying the beauty of the Catskills.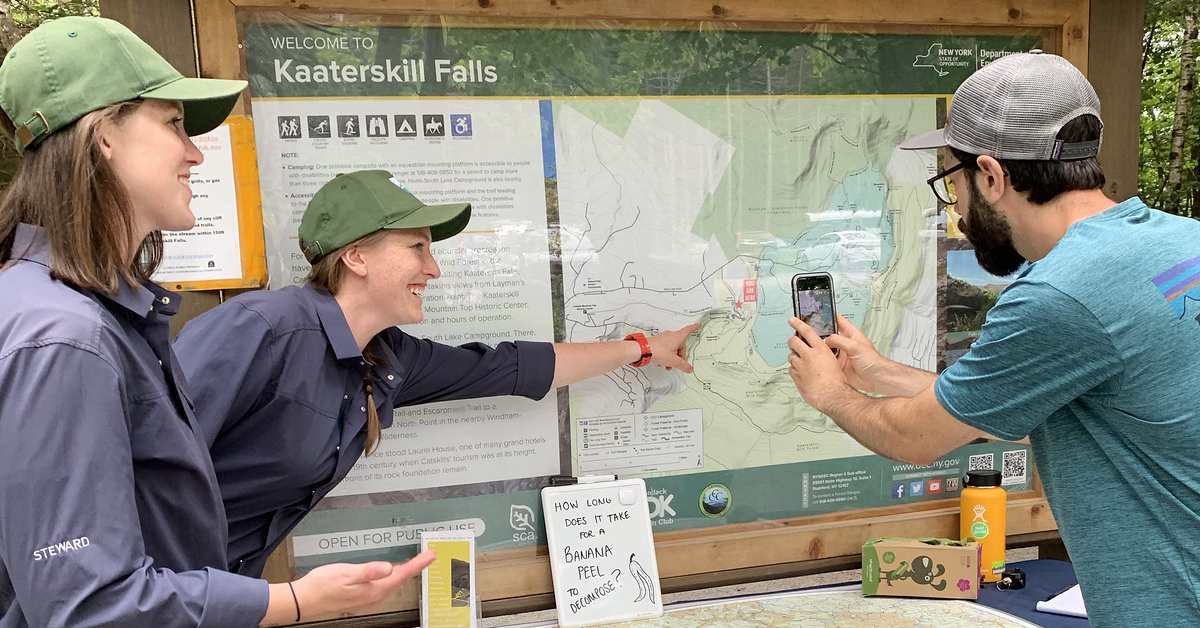 With a recent increase in Catskills tourism, the Center hopes to preserve the region's pristine environment by involving visitors in their preservation efforts. The stewards provide information on the sites, as well as helpful tips on how to enjoy your trip, such as what to see, what to be cautious about, what the rules are, and how to responsibly interact with nature. They'll also be available to answer questions you may have during your visit.
The program began last year, with two stewards assigned to greet and advise visitors at Peekamoose Blue Hole. The stewards interacted with over 15,000 tourists during the 2018 season, which began on June 1.
The Catskill Stewards Program has expanded in 2019, with two new locations (Kaaterskill and Platte Clove) and more staff members, including a programming coordinator and additional stewards. So far this season, the three stewarding locations have interacted with almost 31,000 visitors between May 16 and July 30.