If you can't quite recall the definition of an archipelago, don't sweat it. This geological phenomenon refers to a cluster, collection or chain of islands. Famous archipelagos include Japan, Hawaii, and the Bahamas. Many island chains remain underdeveloped, allowing nature's beauty to reign supreme. Fox News put together a list of "America's Best Archipelagos", and the island group at #1 might surprise you.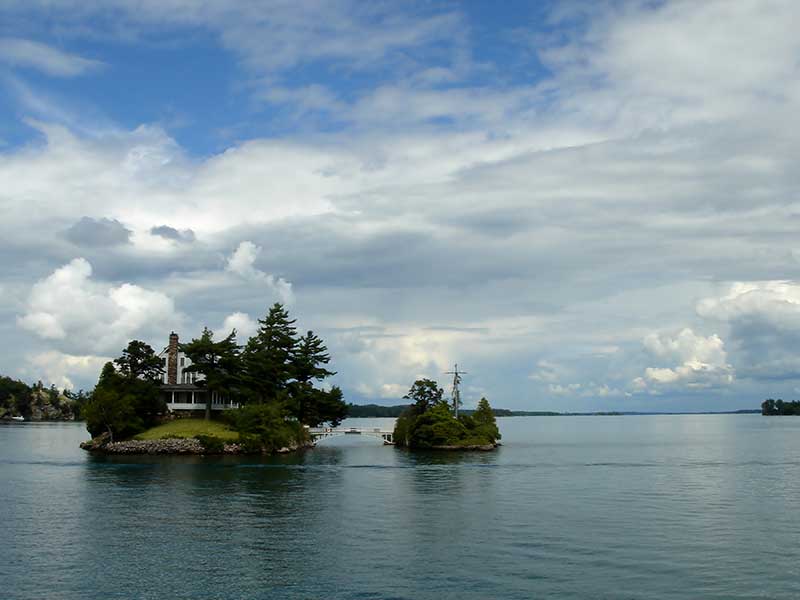 While there are some out there who only know of Thousand Island salad dressing, the 1,864 islands are an unforgettable destination. Fox News recognized this, naming the Thousand Islands as "America's Best Archipelago". Other island groups making the list include the Florida Keys, the Hawaiian Islands, and Puerto Rico.
About The Thousand Islands
The region has been a popular vacation spot for Americans and Canadians for more than 200 years. In the nineteenth century, it was a playground for the industrial elite which led to monumental castles being built as summer homes on islands. Boldt Castle and Singer Castle offer tours during the summer months, allowing visitors a glimpse at the elaborate structures.
Outdoor recreation is plentiful in the archipelago. Wellesley Island State Park offers miles of hiking trails and plenty of campsites. Fisherman can reel in record-breaking northern pike, bass, and muskie. Freshwater diving has become a popular activity in the region thanks to its clear waters. Many area outfitters offer diving excursions to ships wrecked at the bottom of the river.
The Thousand Islands are an incredible destination. The region offers something for everyone to enjoy from watersports to art galleries and museums. What's your favorite thing about the Thousand Islands?
Learn More About Thousand Island Region History »
Source
Fox News – America's Best Archipelagos