Massena NY is a Marvelous Destination in the Thousand Islands Region!
On the banks of the Racquette, Grasse and St. Lawrence Rivers, Massena NY is a paradise vacation destination in the Thousand Islands region. White-sand beaches and sparkling waters welcome visitors to this beautiful retreat in northern New York.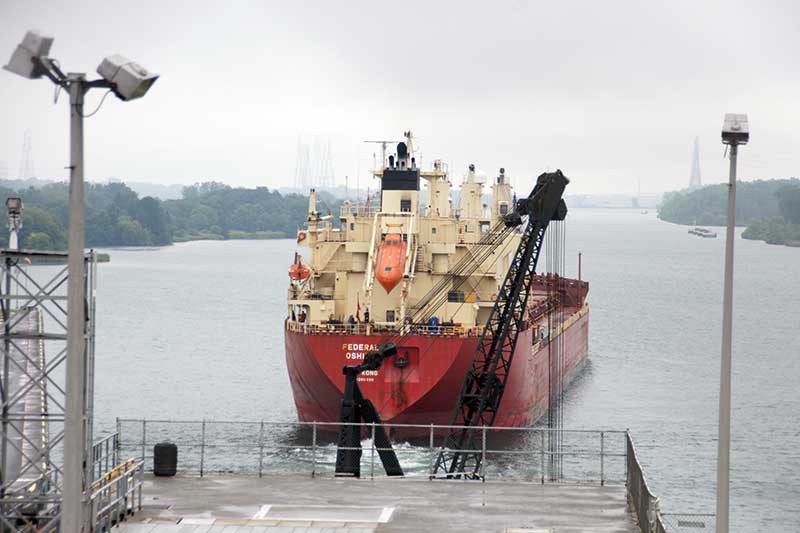 Photo by Jim Duell, CC BY-SA 2.0
Nestled in the heart of the St. Lawrence Seaway valley, Massena, NY showcases nature's beauty for all to see. Three sparkling rivers complement an array of beautiful beaches, scenic overlooks and marinas in this stunning community. These rivers are a great place for swimming, boating, fishing and other water sports, and visitors enjoy picnicking and bird watching on the banks of these beautiful waterways.
Nicknamed "Nikentsiake" by the early Mohawk Indians, Massena has long been recognized as the place "where the fish live." This holds true as an abundance of pike, Muskie and walleye swarm the sparkling waters of the might St. Lawrence River. The Grasse and Racquette Rivers also provide a great location for small-river angling, making fishing a very popular pastime in this beautiful region.
Wildlife refuges and state parks surrounding the community contribute to Massena's majestic grandeur. Nature lovers and vacationers are swept away by the natural beauty and preservation of Massena's scenic landscape and abundant wildlife. Campsites freckle the Massena landscape, offering visitors a great opportunity to get acquainted with nature throughout their stay.
Massena also offers an array of other lodging options, including great hotels, motels, inns and bed and breakfasts. There is a perfect place for everyone in Massena, NY.