Escape to Seneca Lake: Visit Beautiful Geneva NY
Geneva is the perfect small-town getaway in the northern Finger Lake region of New York State. This quaint little retreat borders the northern tip of Seneca Lake and was recently ranked 35 in Prentice Hall's "The 100 Best Small Towns in America."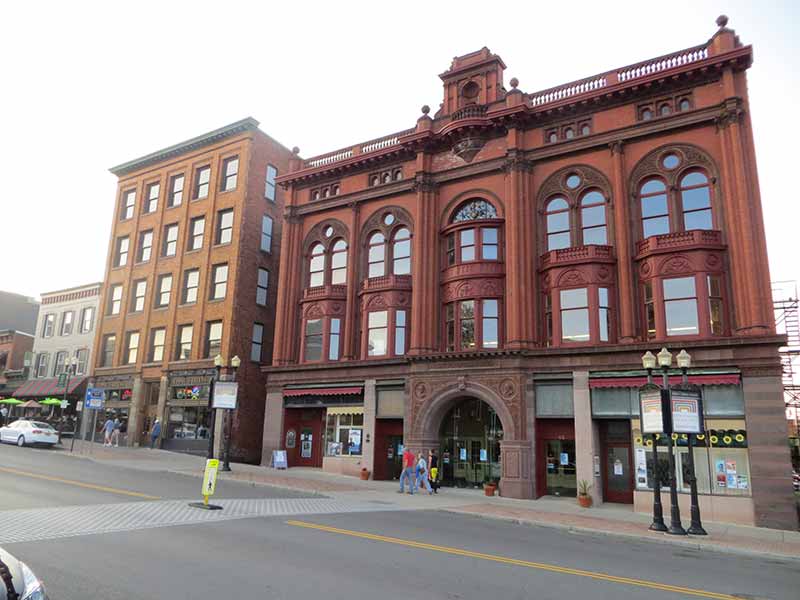 Photo by David Wilson, CC BY 2.0
With scenic landscaping and a charming old-world setting, Geneva offers visitors an escape from the hustle and bustle of fast-paced contemporary living. Relaxing in front of the sparkling Seneca Lake, spending a day golfing or lounging in one of Geneva's fabulous cafés or restaurants is just the kind of break many travelers are looking for.
Visitors can also spend their days visiting the many shops, historical museums and attractions that Geneva has to offer. Or they can go on a winery tour, wine-tasting or to theatre productions. Seneca Lake State Park lies at the city's eastern edge, which is a water haven for swimming, boating, fishing and other sports. The region is also very popular for picnics and playgrounds.
Geneva offers plenty of lodging options, anywhere from a hotel overlooking the lake to private cabins and cottages tucked into the tree-packed Geneva hillside. Or, for something a little bit different, how about staying in a castle? Geneva has a wealth of accommodations to meet any visitor's needs.