Rochester, like many other cities in New York State, has diehard fans. Everyone from lifelong residents to college transplants share fond memories of late night garbage plates, Genesee beer, and the annual Lilac Festival. When Travel + Leisure asked their readers to spill the beans about their hometowns and cities, those memories made a powerful impact, giving Rochester its spot on "America's Favorite Cities".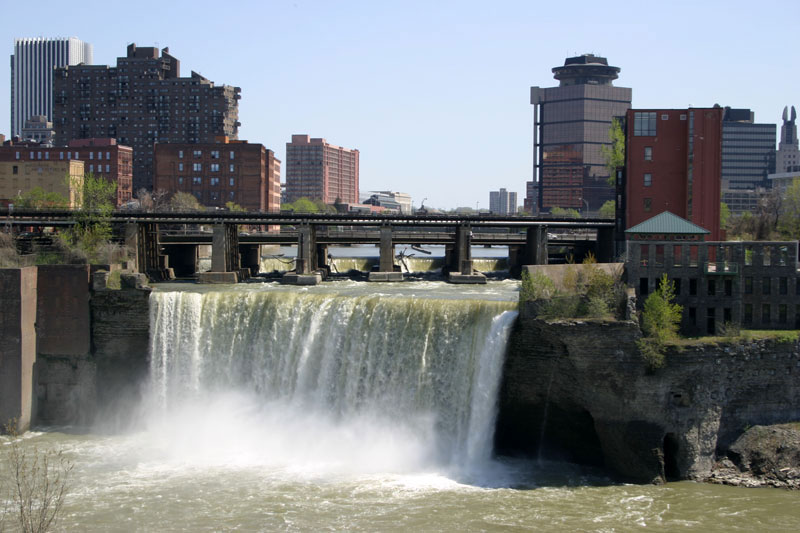 Many will claim Rochester is an underrated city, but word is starting to spread. It even beat out New York City on the list, placing tenth in the nation. Rochester earned high marks for overall friendliness which earned them the #17 spot on "America's Friendliest Cities". The city also claimed a spot on "America's Favorite Cities for Food" thanks to specialties like garbage plates and white hots, the numerous craft breweries and distilleries, and local coffee roasters.
Travel + Leisure readers cited Rochester's plentiful activities and flourishing food and beverage scene as some of their favorite things about the city. Sitting on the shores of Lake Ontario and being in close proximity to the Finger Lakes means plenty of opportunity for outdoor adventures. Downtown Rochester is seeing an influx of craft cocktail bars and innovative eateries while its Public Market continues to bring residents and travelers together for food truck rodeos and live music. It's no wonder the city is gaining national attention.
Discover More In The Finger Lakes Region »
Sources:
Travel + Leisure – America's Favorite Places, America's Friendliest Cities, America's Favorite Cities for Food