Unravel History's Mysteries At These Historical Sites & Museums In The Catskills
The New York Catskills region has long been a haven for artists, outdoorsmen, and industrial pioneers. Its legacies date back as far as the Natives and early colonial settlers. Its artistic heritage-forever cemented by the 1969 Woodstock Music & Art Fair-remains ever-present in the area today, welcoming countless visitors looking to channel the "Spirit of '69." There are also abundant opportunities to discover earlier local history, such as Revolutionary War battlefields, restored forts and numerous museums housed in historic buildings.
For a richly rewarding trek through the Catskills region, consider stopping at some of these heritage hot spots:
Bronck Museum
90 County Route 42, Coxsackie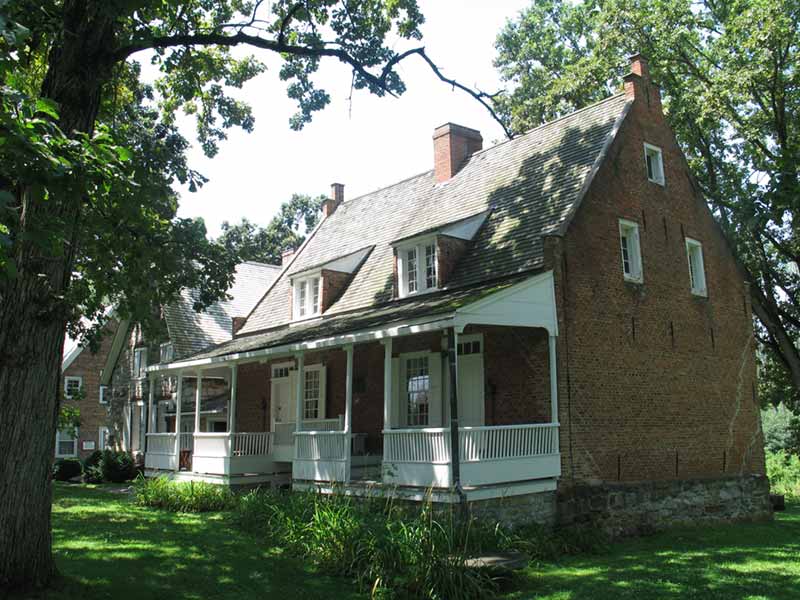 Photo by Basvb, CC BY-SA 3.0
Did you know the Bronx gets its name from a family with ties to Upstate NY? Head to Coxsackie and visit the complex of Dutch Colonial homes and 19th-century barns built by the Bronck family. They maintained the property as a working farm for eight generations before bequeathing it to the Greene Historical Society. The Bronck Museum complex includes the original Bronck homestead-the Hudson Valley's oldest house, built in 1663-and a rare 13-sided barn from the 1830s, as well as the society's headquarters and a museum devoted to multiple regional history collections.
Stone Arch Bridge Historical Park
7352 Route 52, Callicoon
The centerpiece of this 20-acre park is a scenic, three-arched stone bridge, built in 1880 by Swiss immigrants Henry and Philip Hembt. It was restored in 1980-81 by the Division of Public Works and is now listed on the National Register of Historic Places. Visitors can fish in the East Branch of the Callicoon Creek or take a walk along the Worthington or Bridge Trails. A children's playground (for ages 5-12), picnic area, interpretive signs, and restroom facilities are also available. The park is available for wedding ceremonies and wedding party photos.
Hanford Mills Museum
51 County Hwy 12, East Meredith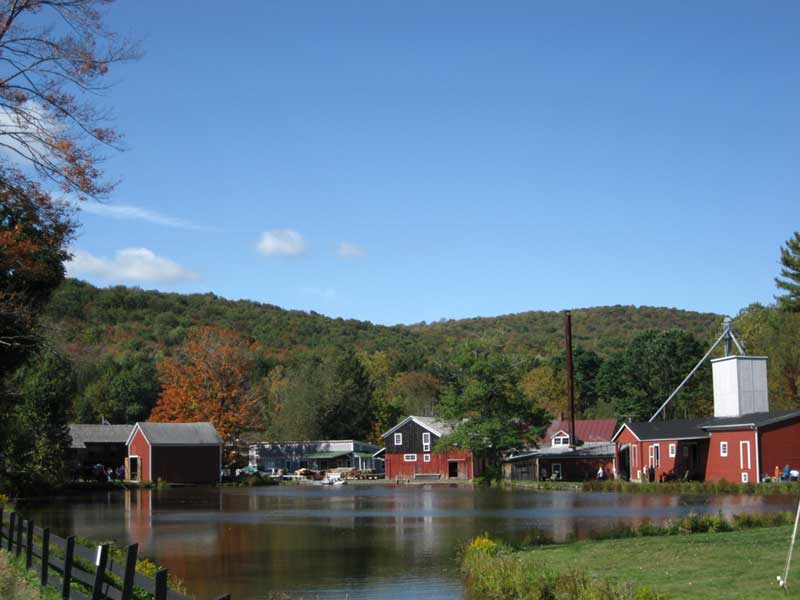 Photo by Jack A Daniel, CC BY 2.0
An authentic water and steam-powered historic site dating to 1846, Hanford Mills Museum offers guided tours featuring demonstrations of its sawmill, gristmill, and woodworking shop, including its 1926 Fitz overshot waterwheel, restored water turbine and century-old woodworking machines. The 70-acre site also includes the John Hanford Farmhouse (which recreates home life in the 1920s), various other historic buildings and a new Learning Lab, offering hands-on activities for kids 8 years old and under. The museum, listed on the National and New York State Registers of Historic Places, is open May 15 through October 15 (Wednesdays through Sundays) and for special events.
Sullivan County Museum & Historical Society
265 Main St., Hurleyville
Located in the historic 1912 Hurleyville School House, the Sullivan County Museum & Historical Society is a premier spot in the county to uncover the region's history. The museum houses both permanent and rotating exhibits, plus historic archives. Check out the new permanent exhibit, The Military Room, featuring uniforms from the Civil War through Desert Storm, and items from the Civil War through the post-WWII era. There's also an extensive research library, with newspapers and census records on microfilm, as well as marriage and death records, newspaper clippings, family histories, obituaries, maps and more. The Frederick A. Cook Society exhibit and archives are also housed in the museum.
Catskill Fly Fishing Center & Museum
1031 Old Route 17, Livingston Manor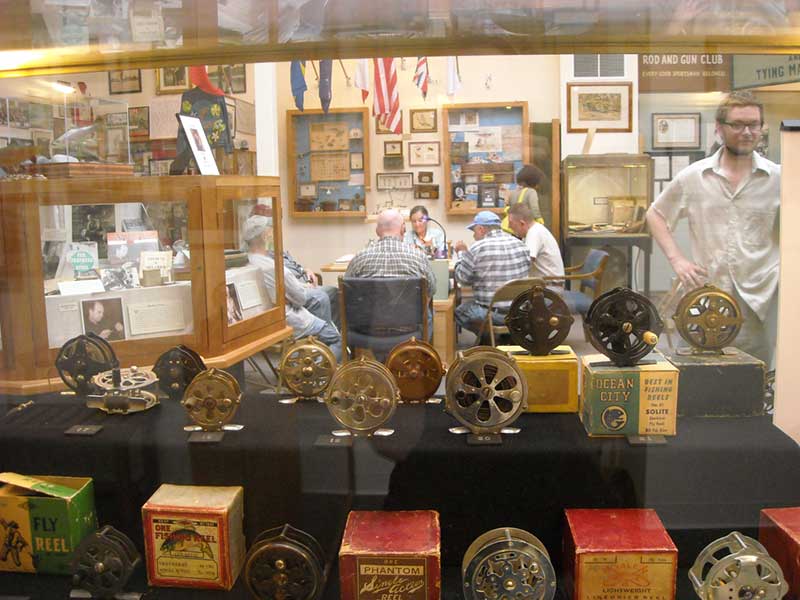 Photo by Prettyemmy, CC BY-SA 2.0
It's only right to celebrate fly fishing in its upstate New York birthplace. Visit the Catskill Fly Fishing Center and Museum, where you can learn about the history of fly fishing through exhibits and the museum's education center. The museum honors the heroes of the sport and expresses the lore and lure of fly fishing, set on 55 acres running along a mile of prime trout-stocked waterfront. Newer additions include the Wulff Gallery and Heritage Craft Workshop, which houses exhibits on fly-fishing legends Lee and Joan Wulff, while the Heritage Craft Workshop offers a fly tying area and bamboo rod-making workshop, as well as the Carmichael Garrison rod-building collection. Try your luck with a fly line at adjoining Wulff Run, walk the nature trail, picnic under the covered pavilion and interact with resident and visiting fly tyers, rod-makers, environmentalists, and naturalists.
Thomas Cole National Historic Site
218 Spring St., Catskill
Thomas Cole was a painter, poet, essayist, environmental protection advocate and founder of the Hudson River School of painting. Cedar Grove, his home and studio, was named a National Historic Site in 1999 and is open to the public. Visitors can tour the grounds (including the gardens and landscapes depicted in his famous paintings), see rotating exhibitions of Hudson River School art and learn about Cole's life. One can still enjoy the views that inspired his famous landscape paintings, by hiking along the Hudson River School Art Trail.
Hudson-Athens Lighthouse
Hudson River, Athens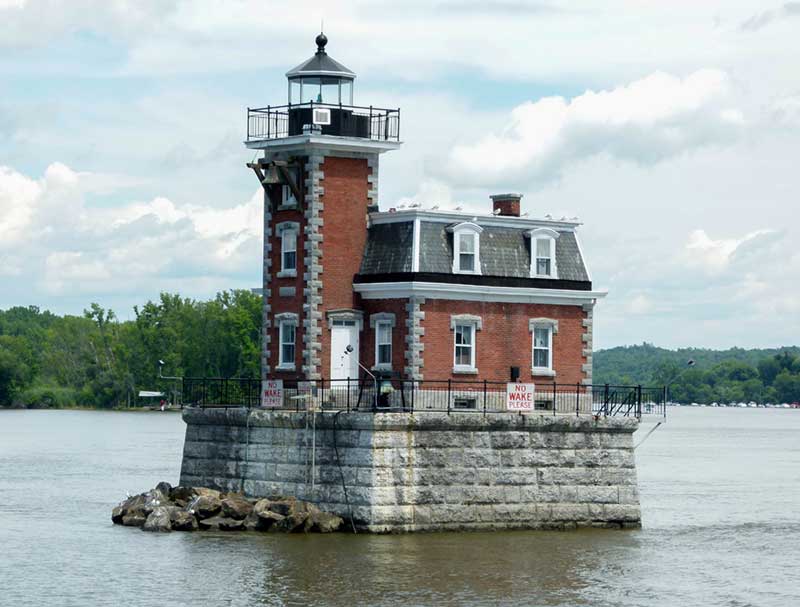 Photo by MikeDNJ89, CC BY-SA 4.0
Built in 1874 and formerly operated by the U.S. Coast Guard, this architectural gem standing amid the Hudson River showcases the Second Empire style. It's now owned and managed by the Hudson-Athens Lighthouse Preservation Society (HALPS), who restored and furnished the lighthouse interior to represent 1930s life, including the keeper's room, kitchen, dining room, four bedrooms and lantern room. Tours are available on second Saturdays of July through October.
Ten Mile River Scout Museum
1481 County Road 26, Narrowsburg
The Ten Mile River Scout Museum is dedicated to preserving the history and artifacts of the Ten Mile River Scout Camps, the largest Boy Scout Council camp in the U.S. Its extensive memorabilia exhibit and library includes patches and neckerchiefs and a variety of scout uniforms, maps, literature, camp and staff photos, as well as historical artifacts found on the property over the decades. The museum's video collection offers narrated color slide shows, camp documentaries, home movies and interviews with former campers and staffers. There's also a Museum Store, stocked with a variety Scouting memorabilia items for sale at "rock-bottom prices."
Museum at Bethel Woods
200 Hurd Road, Bethel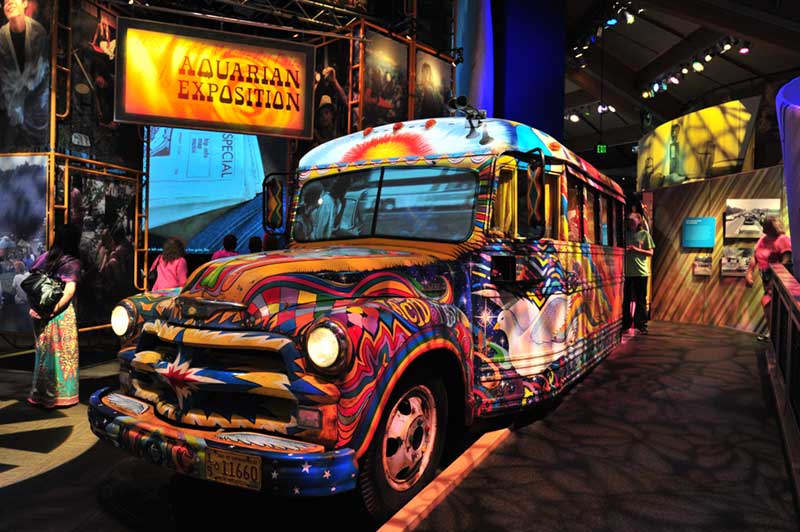 Photo by Steve Brown, CC BY-ND 2.0
The Museum at Bethel Woods sits on the hillside at the site of the 1969 Woodstock Music and Art Fair. The museum explores the unique experience of the Woodstock festival, its significance as a culminating event of a decade of radical cultural transformation, and the legacies of the 1960s and Woodstock. See the experience for yourself as you explore the museum's award-winning main exhibit, "Woodstock and The Sixties," plus varied and engaging special exhibitions, a growing collection of artifacts and reference materials, museum programs for children, youth and adults, and the preserved historic site. The displays come together to make the lessons and ideals of the 1960s relevant and accessible today. In addition to the Main Exhibit Gallery, the LEED-certified green building houses the Museum Shop and Muse Café, all well as its spacious Event Gallery, where intimate concerts and other special events are held.
Zadock Pratt Museum
14540 Route 23, Main St., Prattsville, NY 12468 (518) 299-3258
In 1824 Zadock Pratt, Jr. built the largest tannery in the world at the time, and the newly established town surrounding it-later named Prattsville in honor of Pratt-more than doubled its population as tannery workers settled there. Later, Pratt was a two-time U.S. congressman, involved with landmark efforts like building the transcontinental railroad, Smithsonian Institution, and Washington Monument. Back in Prattsville, his namesake museum now contains a permanent exhibit-The Civil War in Greene County-a tannery, several period rooms and other changing displays about local and regional history.
Woodstock Byrdcliffe Guild
34 Tinker St., Woodstock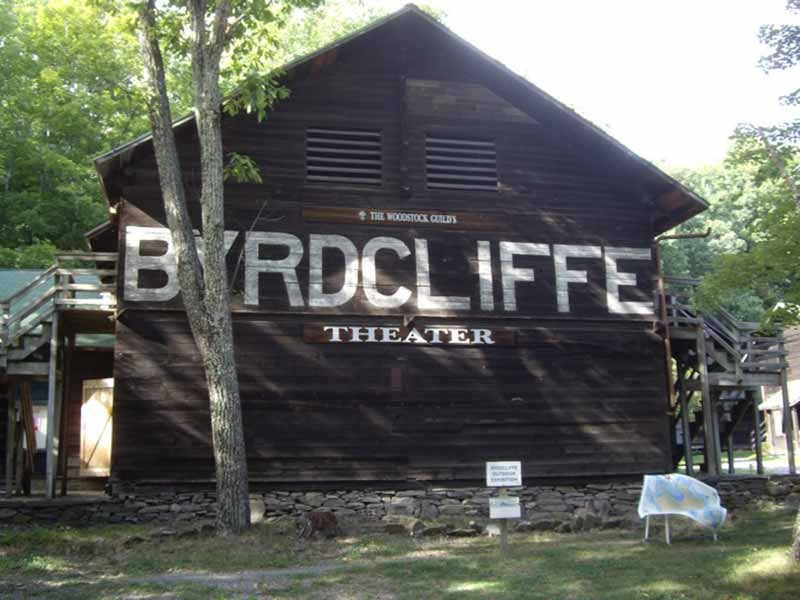 Photo by DMadeo, CC BY-SA 3.0
Founded in 1902, the Woodstock Byrdcliffe Guild is one of the oldest continually operating arts colonies, and is a haven of natural beauty and architectural significance, featuring permanent and temporary exhibitions spotlighting Byrdcliffe's utopian crafts tradition, as well as regional, national and international artists; fine art and functional crafts; historical traditions and cutting-edge experiments; and two, three and four-dimensional artworks. The 250-acre mountainside campus and its arts and performance center (in the village of Woodstock) also offer exhibitions, concerts, readings and classes in pottery and jewelry making.
Minisink Battleground Park
County Rd. 168, Barryville
The July 22, 1779, Battle of Minisink was the Upper Delaware's only major Revolutionary War skirmish, pitting 120 colonial militia against 27 Tory troops and 60 Iroquois braves led by Mohawk war chief Joseph Brant, in a crushing defeat for the inexperienced Patriot militia. Minisink Battleground Park, listed on both the National Register and the Revolutionary War Heritage Trail, is dedicated to the men who fought and died in the battle, with 57 preserved acres that include picnic areas, a picnic pavilion (fee required), restroom facilities and trails. Groups of 20 or more require a permit. It's open daily April through October, from dawn to dusk.
John Burroughs Memorial State Historic Site
1633 Burroughs Memorial Rd, Roxbury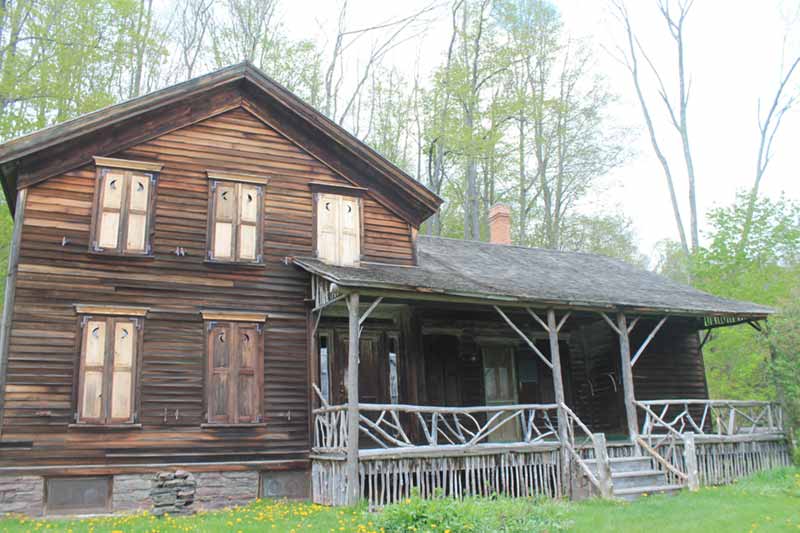 Photo by Andy Arthur, CC BY 2.0
Burroughs Memorial Field & Woodchuck Lodge, the gravesite and late-life home of famed literary naturalist John Burroughs, are located roughly a mile from the boyhood farm where he grew up. Adjacent to Burroughs Memorial Field is Woodchuck Lodge, a circa 1862 home that served as Burrough's rustic writing retreat and the place where he spent the last 10 years of his life. The lodge is open May through October on Saturdays and Sundays; guided tours are offered the first weekend of the month.
Empire State Railway Museum
70 Lower High St., Phoenicia
The Empire State Railway Museum, housed in the historic Ulster & Delaware Phoenicia Railroad Station in Phoenicia, features exhibits of artifacts, archival photographs and films related to the history of railroading in the Catskills region. Built in 1899 by the U&D, the station is one of the few surviving examples left along the line and served as the western terminal of the Catskill Mountain Railroad until 2016. The museum owns several pieces of vintage railway equipment, including former LS&I No. 23, a 2-8-0 steam locomotive, which has undergone restoration efforts over the last 20 years; rebuilding and extending the tender was completed in 2002. The locomotive was placed inside a new barn constructed on museum property in 2016.
Fort Delaware
6615 Route 97, Narrowsburg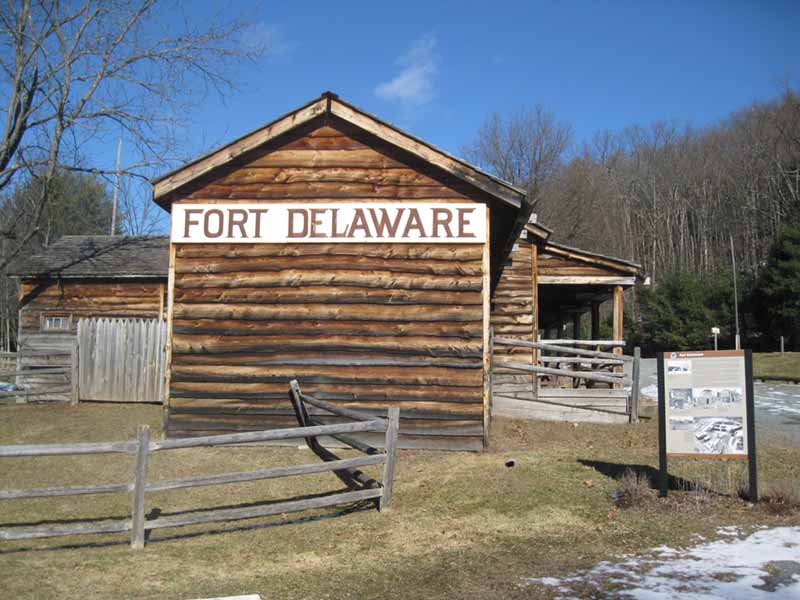 Photo by Doug Kerr, CC BY-SA 2.0
This living history museum-an example of forts constructed by Connecticut settlers in the 1750s, featuring a reconstructed stockade, blockhouses, log cabin, blacksmith shop, shed armory and herb garden-is populated by colonial period-attired docents interpreting the lives and lifestyles of the first European settlers in the Upper Delaware River valley during the Revolutionary War period, while discussing their place in local and Early American history. Blacksmithing, candle-making, farming, cabin keeping, spinning, weaving, woodworking, religion, schooling, musketry and cannon firings are among the daily activities, with periodic encampments, lectures, and militia drills rounding out the programs.
Time and the Valleys Museum
332 Main St., Grahamsville, NY 12740

The Time and the Valleys Museum focuses on the history of the Rondout and Neversink watershed areas, as well as NYC's water supply system. Interactive and fun exhibitions on the museum's three floors include: The Impact of Water on the Life & Growth of the Valleys; Tunnels, Toil & Trouble: NYC's Quest for Water and the Rondout-Neversink Story; and Celebrating Catskill Waters: Past & Present. Don't miss the newest exhibit: Picture Your Self(ie) in the 1930s, an immersive display of life-size 3D vignettes, each depicting a different scene of everyday life in the 1930s, including a barber shop, school room, hat shop and farm scene, which can visitors can step into and become a part of. A local history research room and museum shop are also available.
Explore Upcoming Events Across New York »
Choose Which Region Of New York To Visit On Your Next Vacation »