Countless microbreweries, wineries, and distilleries continue to pop up all over the country as the craft beverage market booms. Right here in New York State, local distillers have joined together to create a signature libation you can't find anywhere else.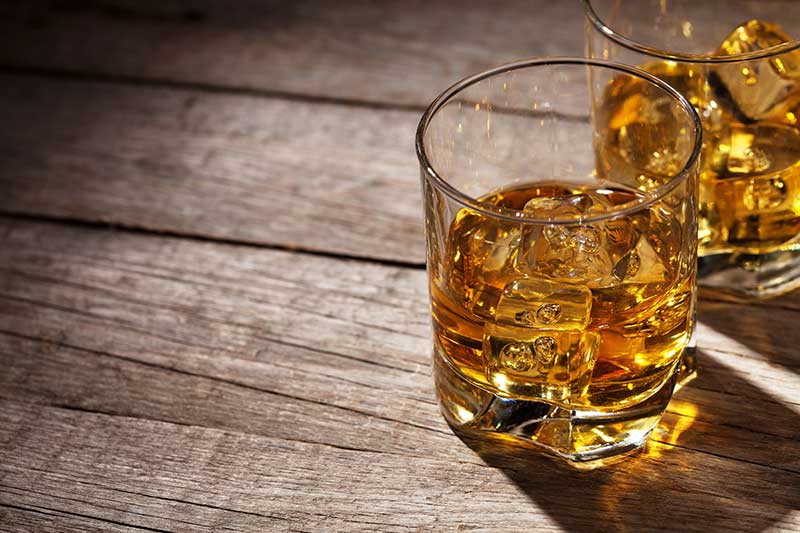 It all came together in 2014 at a craft spirits convention in Denver. A group of New York artisanal distillers found themselves discussing the whiskey boom in their home state. They settled that New York needed a signature whiskey style, and over cocktails they contemplated the standards for the beverage. On a handshake, Empire Rye was born. The group included Tom Potter, Nicole Austin and Brian McKenzie who each worked at respected New York distilleries at the time. The distilleries the group represented later went on to form an official Empire Rye consortium including Coppersea, Black Button Distilling, New York Distilling, Kings County Distillery, Tuthilltown, and Finger Lakes Distilling.
Why Rye
Rye whiskey once dominated the East Coast as the preferred spirit. Its drinkers were familiar with regional styles by name, savoring the differences in flavor from one area to the next. With the ushering in of Prohibition, the taste for rye was lost on American palates.
The New York distillers selected rye whiskey due in part to the low number of craft options on the market. Presently, most rye whiskey on the market only uses the minimum 51% rye in the mash. This leaves them plenty of room to play in the space and create unique flavor profiles.
What Defines Empire Rye
To qualify as Empire Rye, distillers must use at least 75% New York-grown rye. It cannot be distilled any higher than 160 proof and is to be barreled at no more than 115 proof. The whiskey will then age for a minimum of two years in new charred oak barrels.
Presently, eight distilleries across the state are producing an Empire Rye whiskey, including Black Button Distilling in Rochester, New York Distilling, Kings County Distillery, and Van Brunt Stillhouse all out of Brooklyn, Finger Lakes Distilling in Seneca Lake, Tuthilltown Spirits in Gardiner, Coppersea in New Paltz, and Yankee Distillers in Clifton Park.
Have you tried Empire Rye yet? Let us know what you think!
Explore More In New York State »
Source:
New York Times – You've Heard of Tennessee Whiskey? Meet New York State Rye