New Yorkers have a bad rap for being standoffish and even downright rude. However, that doesn't mean the City of Dreams is anything less than welcoming to visitors. TravelBird recently analyzed more than 500 tourist destinations across the globe to find the "Most Welcoming Cities" with New York City landing in the top 20.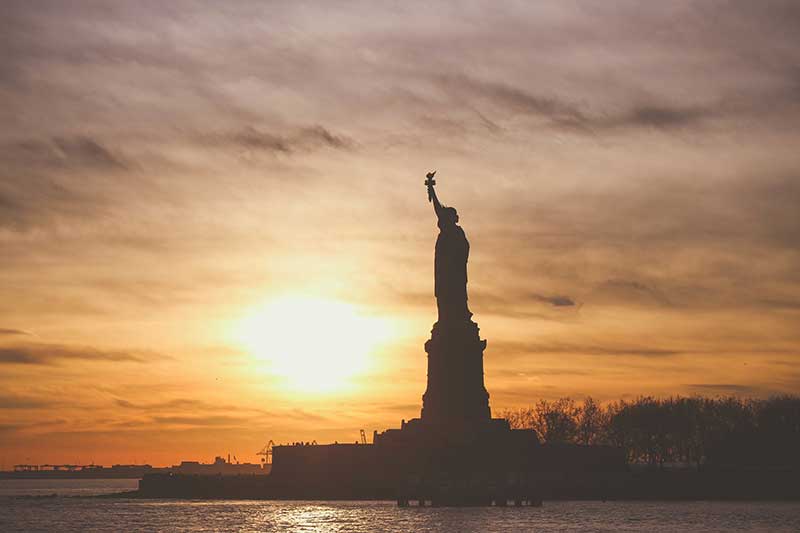 Ranking Methodology
TravelBird created their top 100 welcoming cities by looking at a variety of factors. Some factors included resident happiness, English language proficiency, and resident openness to hosting tourists at home. NYC came second only to Paris, France for the willingness to open their homes to tourists, which was determined by the number of hosts on Couchsurfing.com. The city also scored highly in resident happiness and English proficiency.
New York City's Ranking
Overall, New York City scored a 7.38, placing the city at #18 on the list. The top spot on the list went to Singapore which earned an overall score of 8.22, including a perfect 10 for welcoming ports of entry.
For this list, TravelBird also analyzed over-tourism and tourist carrying capacity. New York City scored a 7.73 out of 10 in this category, but with good reason. In 2016, New York City saw a record-breaking year for the number of tourists visiting the city. With that many people visiting, it's no surprise to see the city so high on the list.
Learn More About New York City »
Source:
TravelBird – Most Welcoming Cities