Plan a Visit to Albany & The Capital Region of New York State
The Capital city of New York State, Albany offers a wealth of attractions and activities for visitors to take part in! Albany's rich Dutch heritage is evident in the architecture of its historic residential and municipal buildings, arts and culture. Capital Region restaurants are diverse in their range of ethnic appeal, and easily accommodate hungry diners looking for gourmet, casual, or kid-friendly dining. At days end, Albany has a huge selection of lodging that includes hotels, motels, inns, bed and breakfasts and full-service resorts to oblige weary visitors.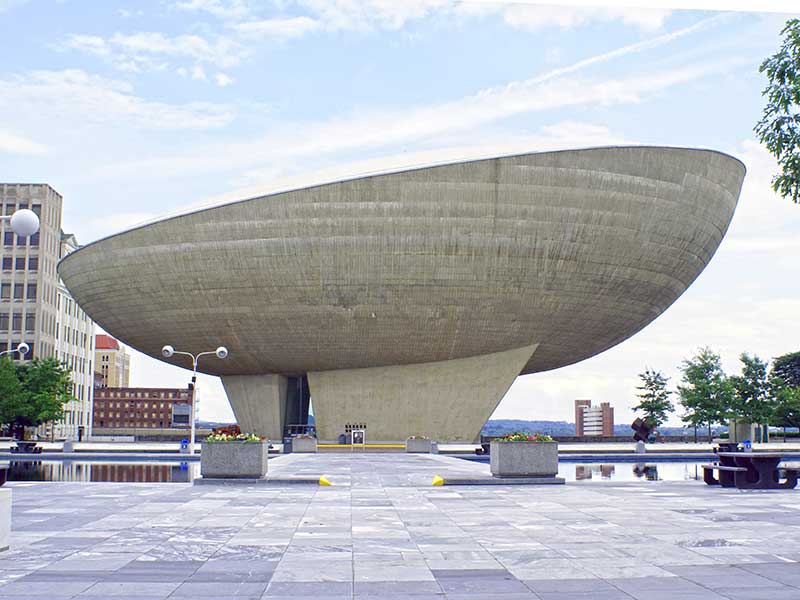 There is no shortage of attractions and sights to visit while staying in Albany. Sports and outdoor recreation include everything from hiking, skiing and whitewater rafting in the nearby Adirondack and Catskill mountains, to cheering for the home team at a rollicking River Rats hockey game! Many interesting and unique museums, historic sites, galleries and attractions are sprinkled throughout the city and surrounding area.
Discover the excitement of the surrounding Albany Metro area, including the areas of Troy and Schenectady. The Racing and gaming city of Saratoga Springs is just a short drive north, as well as the areas of Lake George and the Adirondacks.
Travel in and out of Albany is serviced via Albany International Airport, two Amtrak rail stations, and a Greyhound bus terminal. There is also a regional transportation authority providing local bus service throughout the region.
Albany lies along the Hudson River, 143 miles north of New York City and is less than three hours from Boston. Discover why millions of visitors, business travelers, convention and tour groups choose Albany, and the Capital Region as their destination.