Pawling, NY: The Perfect Weekend Destination for a Quick Trip Out of NYC
About 70 miles north of Manhattan, within the foothills of the Berkshires, you can find a quaint town offering an abundance of things to do and warm hospitality, Pawling, NY. Featuring the perfect blend of small-town vibes, scenic landscapes, and historical landmarks, Pawling is a top spot for a weekend getaway. From outdoor activities to lodging and dining recommendations, here's what you need to know about visiting Pawling.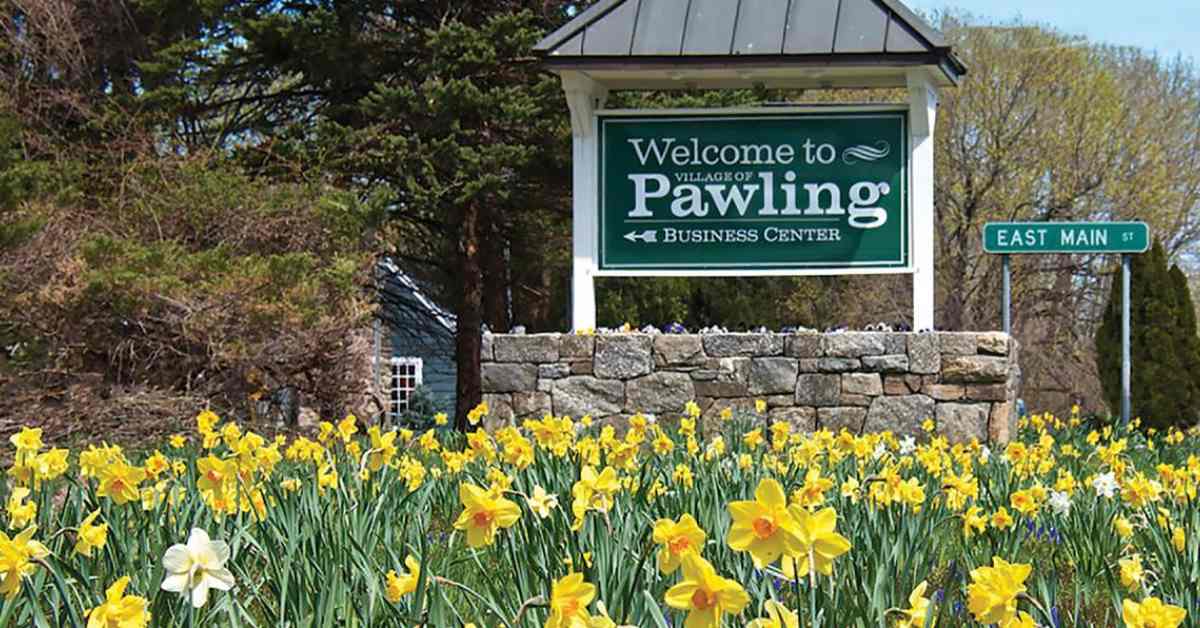 Outdoor Adventures Await Year Round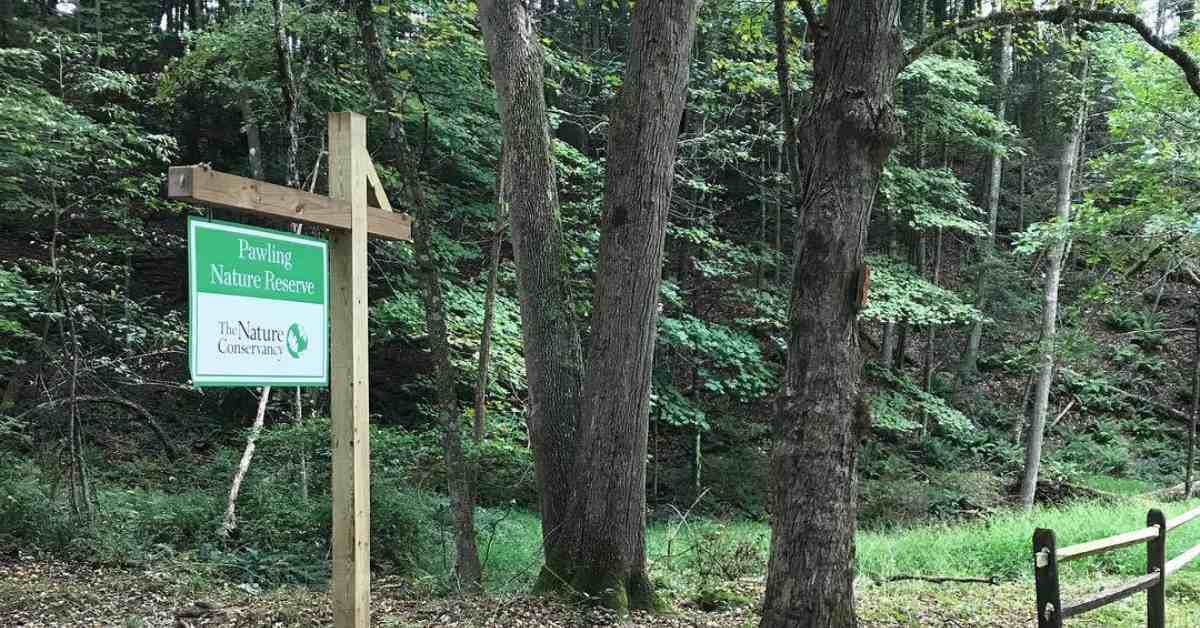 Pawling boasts breathtaking natural beauty that will leave outdoor enthusiasts in awe—the Appalachian Trail winds right through town, so hikers can lace up their boots and embark on a scenic trek along part of the route. We recommend checking out Nuclear Lake, a beautiful body of water that you can access from the Appalachian Trail. This lake has more than four miles of trails around it, perfect for fishing, birdwatching, and peaceful lakeside picnics.
Or, head to the Maybrook Trailway, a former railway line through Pawling's countryside that has been converted into a recreational trail dedicated to cyclists and hikers. This Trailway is part of the larger Empire State Trail.
The Pawling Nature Reserve is another great area that is open for visitors to explore. Find cascading waterfalls in the reserve's gorge as well as awesome views of Great Swamp and Harlem Valley.
If you're visiting in the winter, Thunder Ridge Ski Area is a fun option to hit the slopes. This ski area is just four miles south of Pawling and features a terrain park, 22 trails, three chairlifts, and four carpet lifts. It also has a cafe on site that offers sandwiches, salads, soups, and grill items—ideal for refueling before your next trip down the mountain.
Bonus Activity: While in Pawling, don't miss the opportunity to visit the iconic Dover Stone Church, a unique geological formation where a waterfall flows through a cave. This Instagrammable spot is well worth it!
Uncover Historical Gems Galore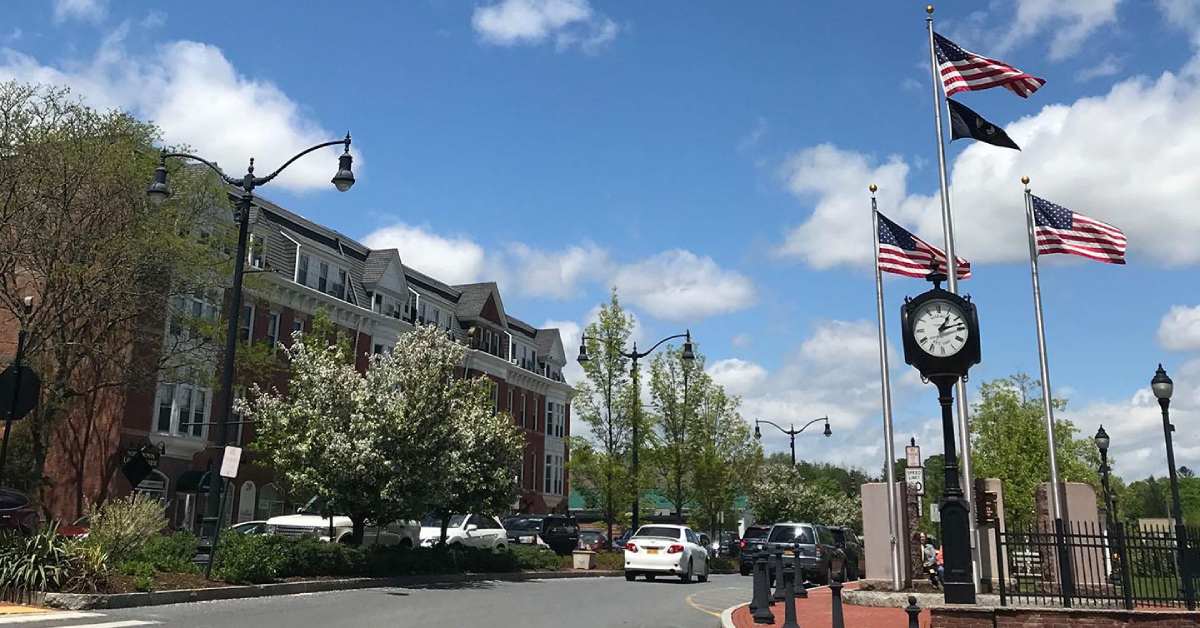 History buffs will find plenty of things to dive into throughout Pawling. Step back in time and explore the historic district, lined with beautifully preserved buildings from the 19th and 20th centuries. Visit the John Kane House, where General George Washington lived from September to November 1778. Today, the colonial-era building houses the Pawling Historical Society's main museum, where visitors can learn all about local settlers, Washington's stay, and more.
For our thriller and horror movie fans, make sure to add a trip to "The Quiet Place" house to your trip itinerary. Several parts of this acclaimed movie were filmed in the town of Pawling, specifically the Lakeside Park area, including the farmhouse where the family lived.
Unwind in the Heart of Pawling at Station Inn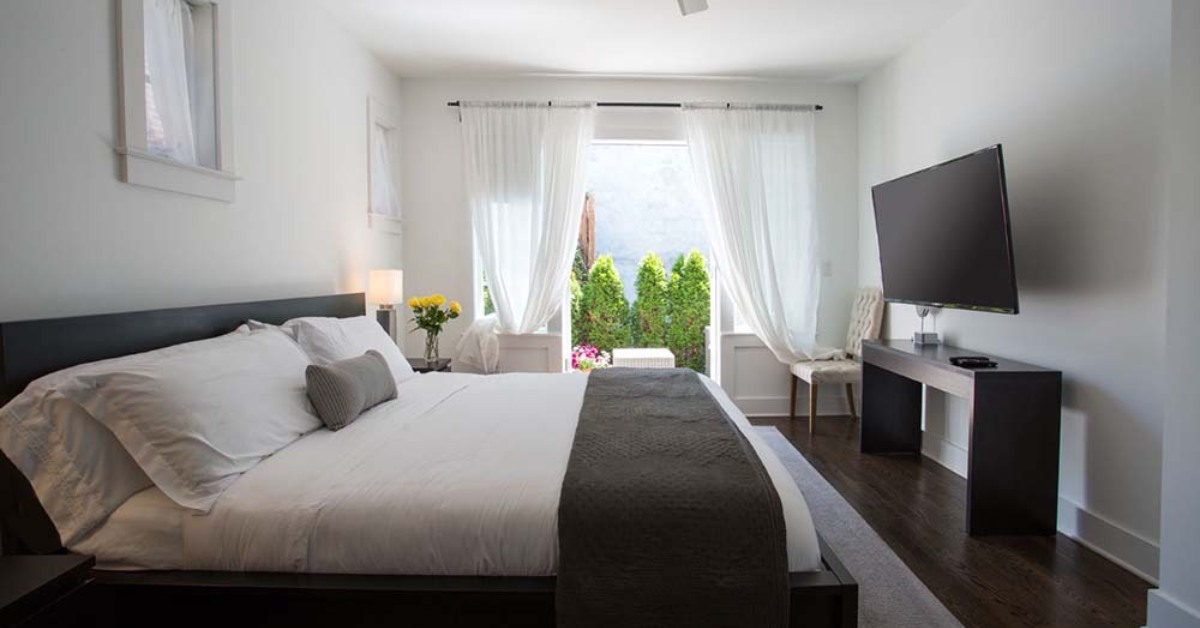 Pawling's welcoming and friendly atmosphere adds to our reasons why it should be your next weekend getaway. When it comes to finding the best accommodation for your stay, look no further than the charming Station Inn Pawling. Nestled in the heart of town, this cozy inn offers a warm and inviting atmosphere where you can unwind and feel right at home.
The inn boasts a range of thoughtfully designed rooms and one bedroom suites, each offering a unique blend of comfort and luxury. Spacious rooms feature modern amenities, comfortable furnishings, and some even have outdoor patios—the perfect place to relax and enjoy a cup of coffee. After a day of exploring the area, you can look forward to a restful night's sleep in Station Inn Pawling's beds topped with plush linens.
The inn also prides itself on its exceptional customer service. It provides contactless check-ins for ease, but staff members are local, so if any questions arise, they are there to answer. Whether you need suggestions for local attractions, directions to nearby hiking trails, or ideas for your next meal, the knowledgeable staff is there to help.
Another perk of staying at Station Inn Pawling is its convenient location. Situated in the heart of the Village of Pawling, most shops, restaurants, and historical landmarks are within walking distance. Thanks to all of these outstanding perks, it's no wonder that guests return to the inn time and time again.
Discover Unique Treasures and Local Charm
Don't head home empty handed! Whether you're looking for one-of-a-kind gifts, trendy fashion, or artisanal goods, Pawling has a fantastic array of shops and boutiques to choose from.
Shop Local, Shop Pawling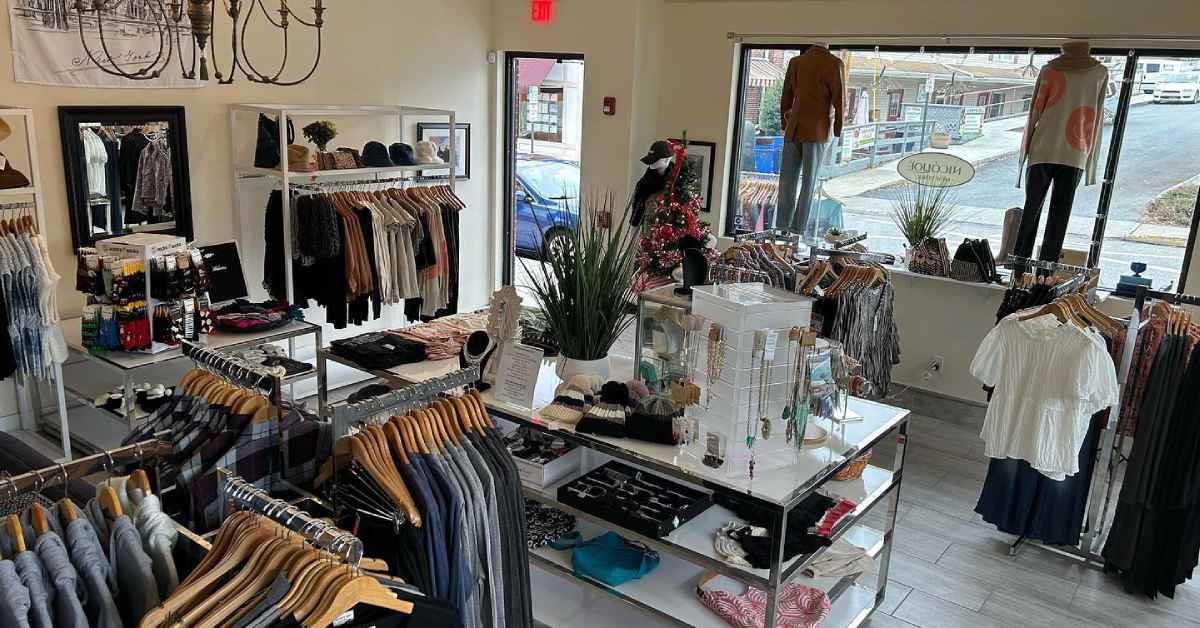 Stroll along the main strip of Pawling and visit locally-owned stores and specialty shops featuring handcrafted jewelry, home decor, and more. Stylish boutiques, like Nicóljoë, offer carefully curated selections of clothing, accessories, and shoes to suit every style and occasion. In addition to the charming boutiques, Pawling is also home to unique antique stores and consignment shops, like Good Tidings and The Book Cover, where you can uncover hidden treasures and vintage gems.
From Boutiques to Farmers Markets, Pawling Has It All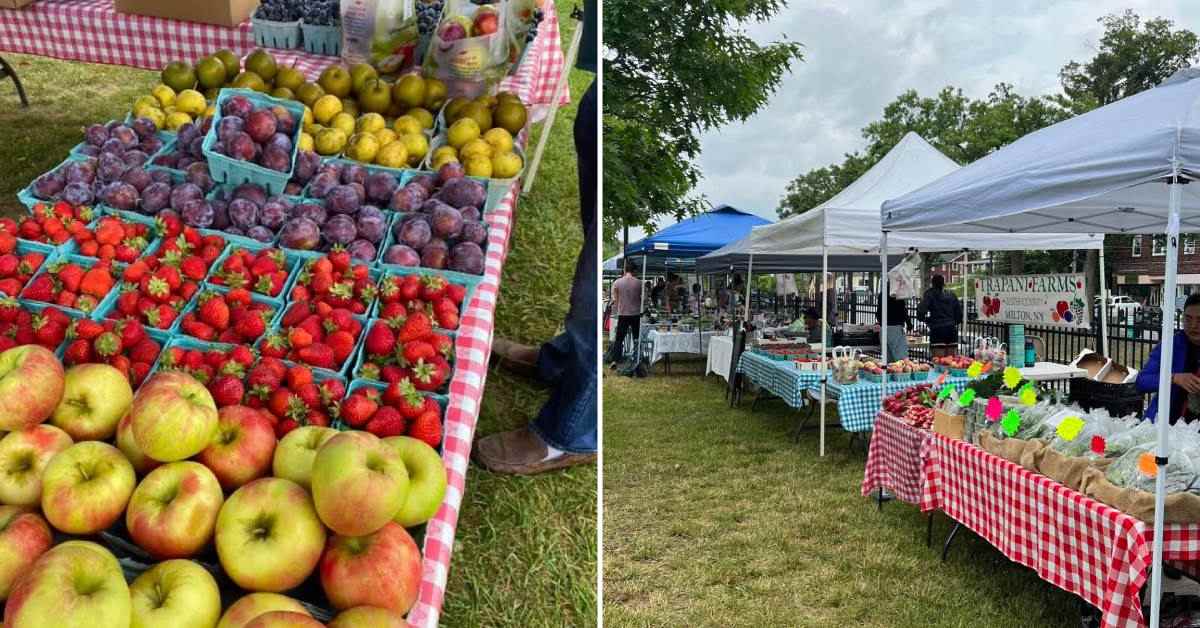 Pawling's shopping experience surpasses the traditional brick and mortar stores, too! The town hosts a vibrant farmers market every Saturday from June to October, where you can support local farmers and artisans and pick up some fresh produce, homemade goods, and handmade crafts. Just outside of town in New Milford, Connecticut, check out the local flea market which is open every Sunday from April through December.
Indulge in Local Culinary Delights
No weekend getaway is complete without indulging in a delicious culinary experience, and Pawling won't disappoint. Savor farm-to-table bites at area restaurants where fresh and locally sourced ingredients take center stage.
Try Some Tempting Treats & Coffee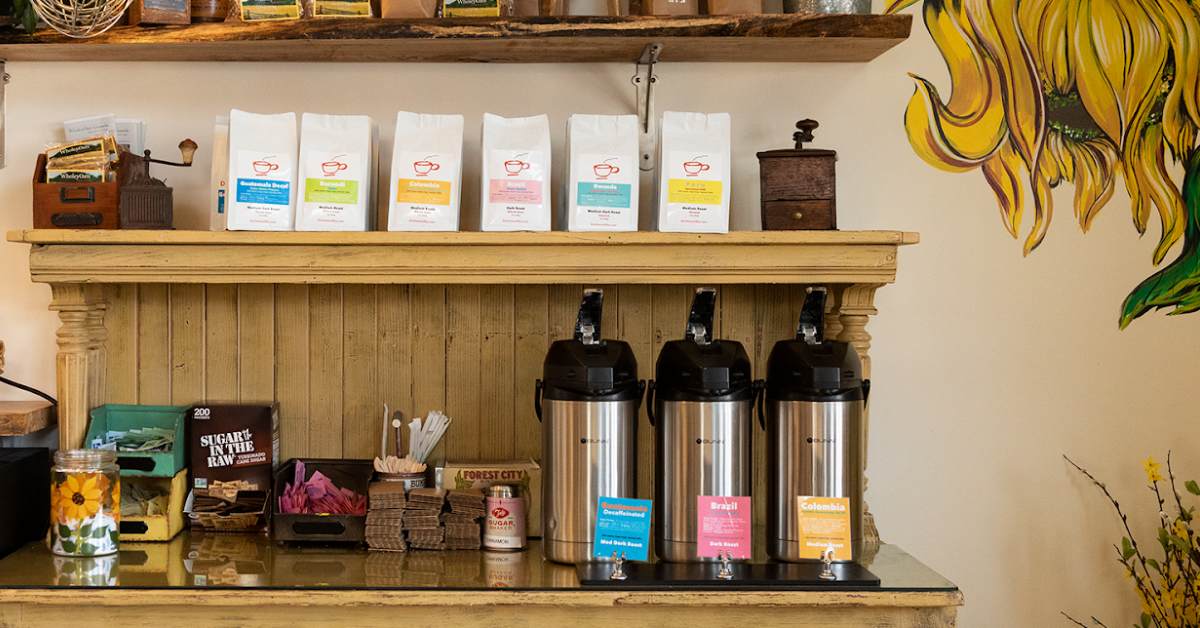 When visiting Pawling, grabbing a coffee and a bite to eat at a bakery is a must. Sunflour Bakery is a short walk from Station Inn Pawling and has a large menu of biscuits, muffins, scones, cookies, cream puffs, and more. Sunflour also roasts all of their own coffee in-house. When you visit, you can sample different coffee types and even purchase your favorite bag to bring home!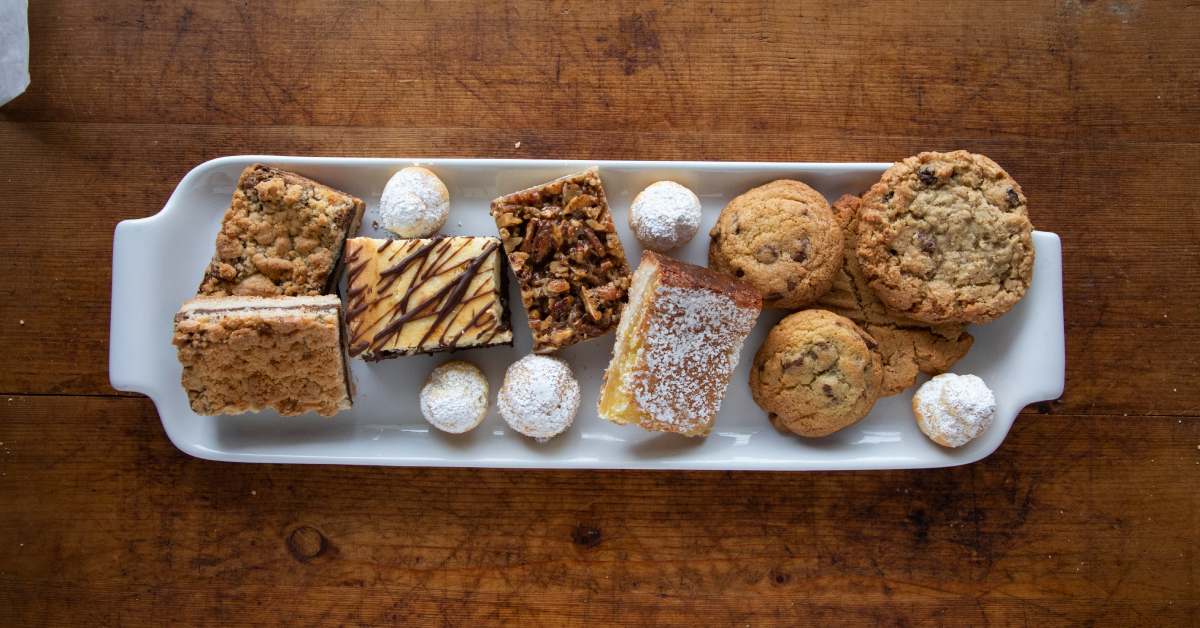 On weekends, you can buy a loaf of freshly baked bread in a variety of flavors, including organic sourdough, five grain, sour cherry pecan, pain au fromage, olive, and rye. Sunflour also offers a lunch menu that includes popular items like the chicken sandwich and homemade hand cut french fries.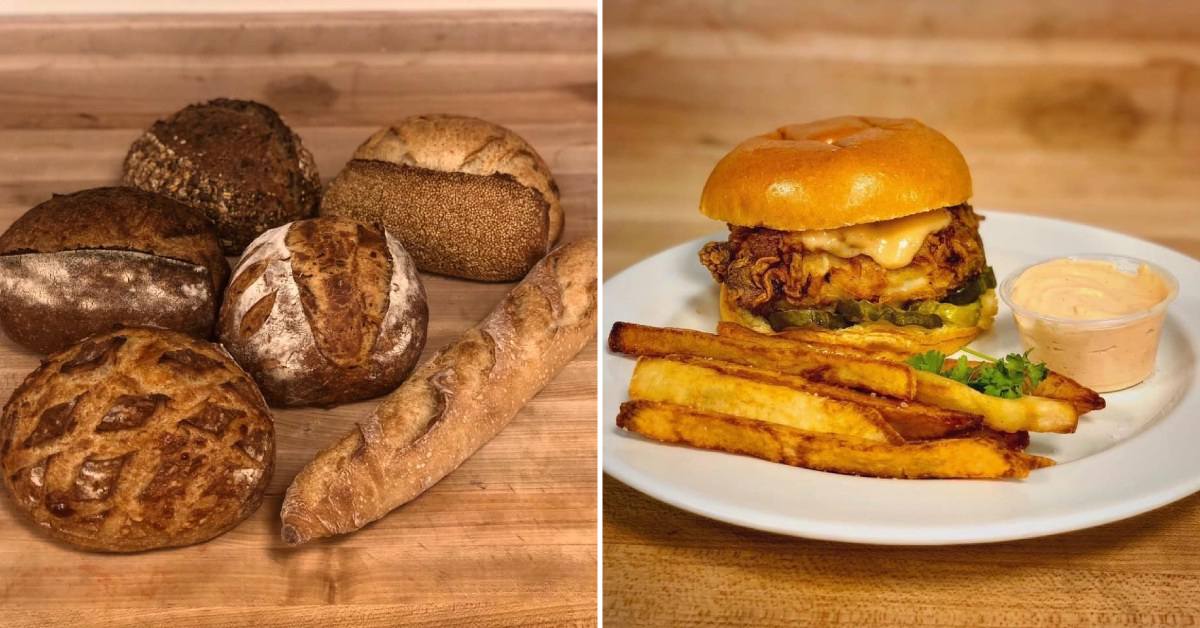 Another local favorite, The Corner Bakery, offers freshly brewed coffee, muffins, Danish pastries, homemade breads, and much more. On top of its wide selection of baked goods, the shop features a fresh juice bar, lemonades, and a great selection of specialty cakes.
While you're here, be sure to also check out the Pawling Coffee Roaster and the Dancing Bear Cafe, the two newest additions to Pawling's expanding culinary market. The Dancing Bear offers a wide selection of delicious pastries, breads, and sandwiches to fuel up for the day ahead. The Pawling Coffee Roaster is a local go-to for all types of coffee, from your standard cup of joe to lavish nitro cold brews.
A Hidden Wine Haven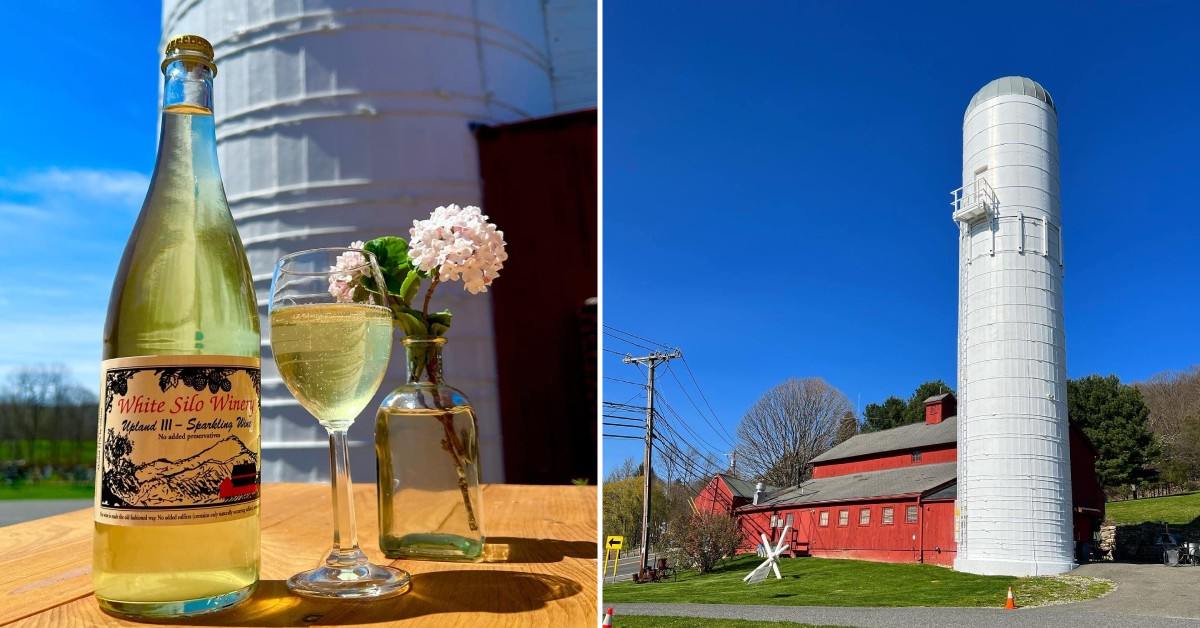 Don't forget to pair your meal with a glass of regional wine or craft beer to add an extra touch of local flavor to your dining experience. A short drive from Pawling, White Silo Farm & Winery is a boutique winery where all wines are produced in small batches using the fruit grown on site. They offer wine tastings from April through December, small bites like their cheese platters and gourmet picnic lunch boxes, and an assortment of cookies, scones, and pastries on weekend mornings.
Savor the Flavors of Pawling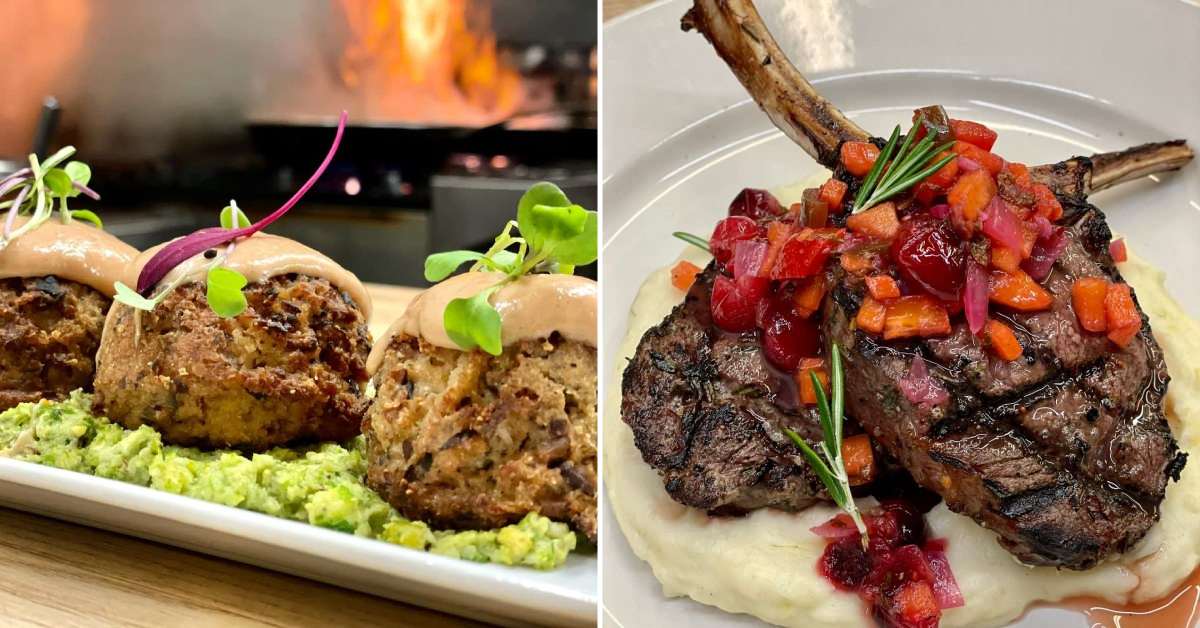 Believe it or not, the small town of Pawling has an incredible selection of restaurants, ranging from pubs to bars to classy fine dining. McKinney & Doyle has been serving up fine food and quality baked goods since 1986. Widely known for their bakery items (see above), their restaurant, Fine Foods Cafe, has provided locals and visitors with good eats for many years. This cafe offers a nice selection of cocktails, local beer and wine, and a large dinner menu that changes seasonally to ensure the freshest ingredients are used.
Want to listen to live tunes while enjoying your meal? Look no further than Daryl's House, a restaurant and music club run by Daryl Hall of Hall & Oates. This spot hosts live performers Wednesday through Sunday and includes music genres of all types. Their menu has a large variety of foods, including steaks, pasta, seafood, sandwiches, and more.
Or, step inside O'Connor's Public House and be immediately transported to Dublin, Ireland. With a large selection of wine, cocktails, and draft beers, including Guinness, Smithwick's, and Magners Hard Cider on tap, O'Connor's Pub has the perfect low-key atmosphere to unwind after a long day of exploring. With a menu offering dishes like fish and chips, Reuben sandwich, and your classic pub burger (sub an Impossible burger for those vegans or vegetarians out there), you're sure to find something comforting and delicious.
Make Pawling Your Next Weekend Getaway Destination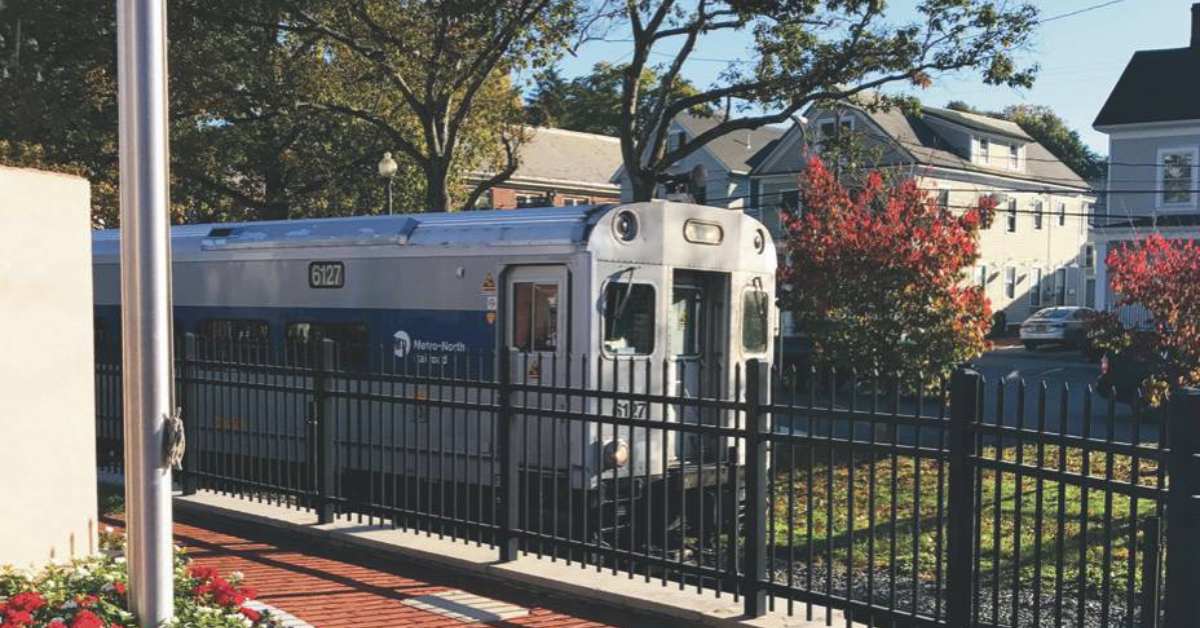 One of the highlights of a weekend getaway from New York City to Pawling is the scenic train ride there. The Metro-North Hudson Line offers direct rides from Grand Central Station to Pawling, making it a convenient and stress-free mode of transportation. The journey itself is an experience, with stunning views of the Hudson River, rolling hills, and small towns along the way. Once you arrive in Pawling, the train station is located in the heart of town, making it easy to access your accommodations, local attractions, and delicious dining options.
Whether you're planning a great outdoor adventure or a relaxing retreat from the city, Pawling delivers. So, pack your bags and prepare for a wonderful weekend escape to Pawling, NY! Immerse yourself in the beauty, culture, and warm hospitality this hidden gem offers to each of its visitors. Trust us—you'll be planning your next trip back before you leave town.
Explore more of New York State >>