Visit Newburgh NY & Explore The Scenic and Historic Hudson River Waterfront
The City of Newburgh NY is defined by stately Victorian architecture, lovely parks, and the rich history of the Hudson River waterfront. The scenic Hudson River waterfront offers excellent restaurants, galleries and shops. When you decide to linger a bit longer, lodging and accommodations are available that include quaint bed and breakfasts, inns, hotels or motels to make your stay comfortable and memorable.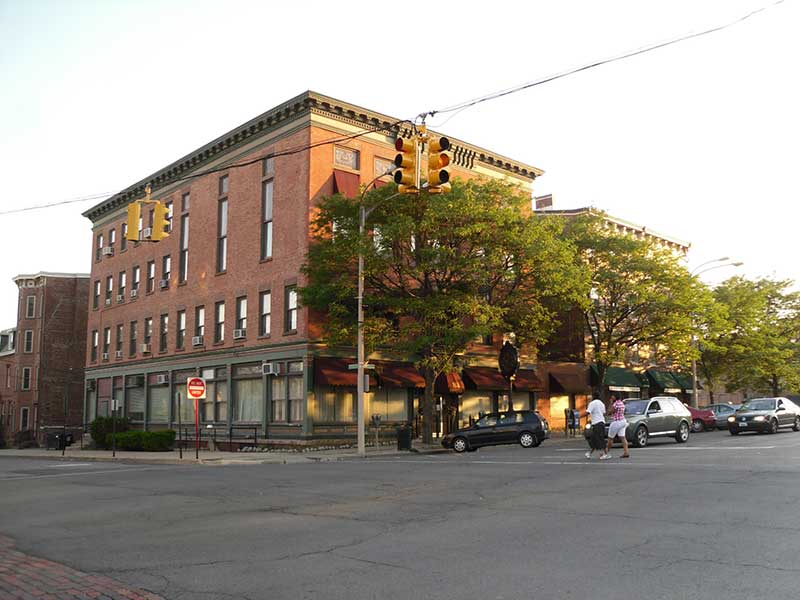 Photo by Doug Kerr, CC BY-SA 2.0
Visitors to Newburgh have ample reason to spend time exploring this charming city. Filled with historic architecture, there are over 4000 building of historical interest here. All styles can be seen, from the classic Victorian Queen Anne, to unique Federal, Italianate and Gothic Revival buildings. Even the municipal buildings display distinct and grand designs.
The unique Karpeles Manuscript Museum is the world's largest private collection of important original manuscripts and documents. Among the many historical sites sprinkled throughout Newburgh is the residence where George Washington resided during the last 18 months of the Revolutionary War.
The local arts community is active and growing, as witnessed by the number of galleries and arts events as well as their active involvement in the Art Along the Hudson promotion. In addition, Newburgh has its own Symphony Orchestra and presents professional performances throughout the year.
The City of Newburgh is located in Orange County on the Hudson River 60 miles north of NYC.